The Wing Pin Safety Clips system consist of 4 "safety clips" and 4 aluminum angle brackets. The clip engage the main and rear spar pins and positively retain them.
Note : Any aircraft with folding wings bring great responsibility on the Pilot. Pilot is responsible for ensuring the wing pins are installed and adequately "retained" !
P4516/P4517 Fwd Wing Pin Clip Bracket installation
Note: The wings does not need to be in place to install pin safety system. It is easier to accomplish with the wing removed
1. Using the Fwd Wing Pin Safety Clip, Clip the P4516 Fwd Wing Pin Safety Clip Bracket R into place on the Right P4510 Main Wing Pin per photo below. Verify the Wing Pin is fully inserted, completely through the front side of the spar box , and the Wing Pin Stop is fully against the aft side of the spar box. Trim the front end of the P4516 if needed for full Wing Pin engagement.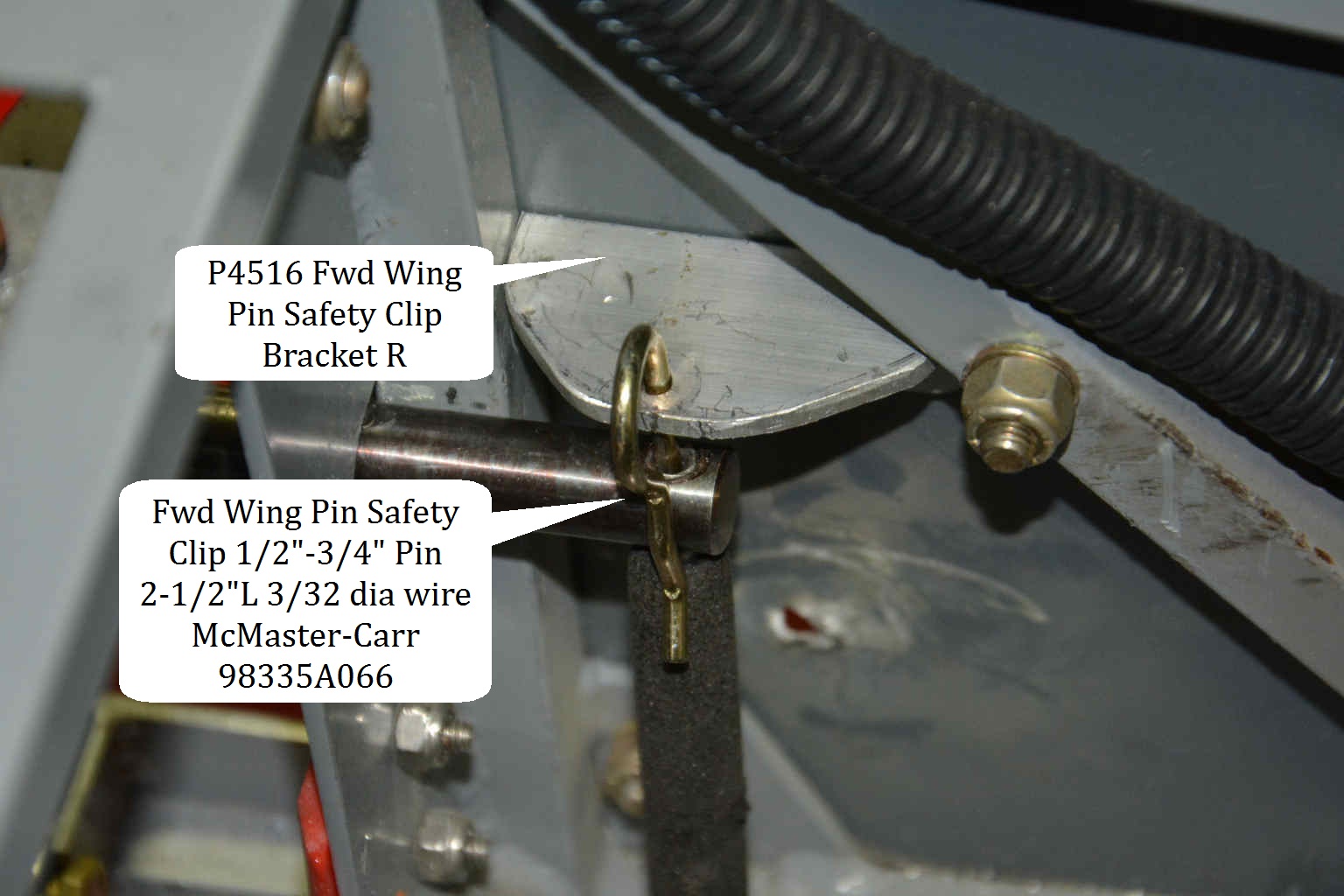 2. Mark P4516 position. If possible drill any holes accessible with the Main Win Pin in place to 1/8" through the P4516 into the fwd side skin. Remove the main wing pin and drill remaining holes. Debur Skin and Bracket, Paint P4516 if desired install with BSPS-43 rivets (qty 4)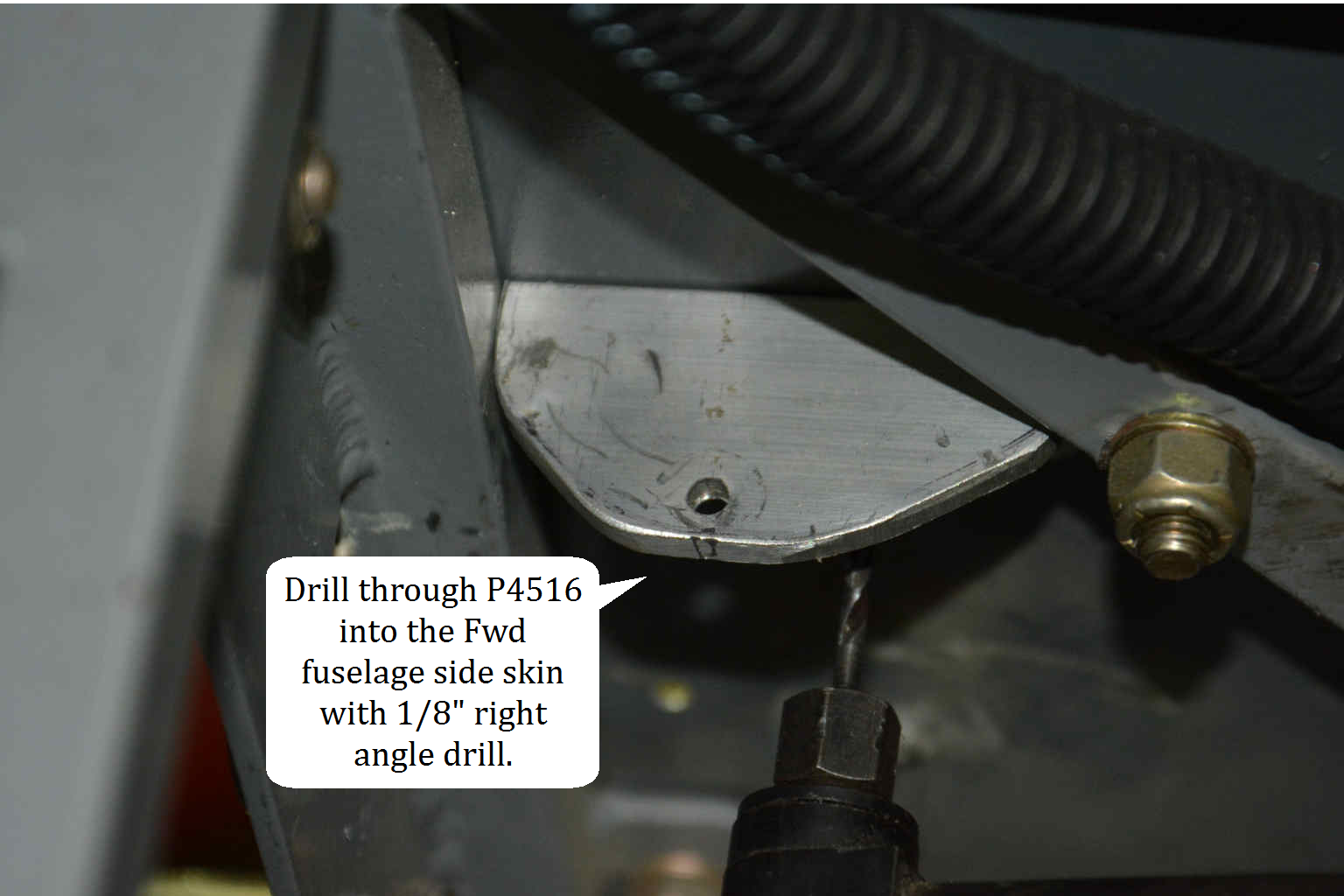 3. Repeat 1-2 process for the P4517 on the left side
P4518/P4519 Aft Wing Pin Clip Bracket installation
1. Insert the Rear Spar Pins (McMaster-Carr 90302A114) into the fuselage . Hold the P4518 in place per photo and install the Rear Spar Pin Safety clip.
2. Drill The lower two holes in the P4518 1/8" through the Bracket and into the Fwd Fuselage side skin.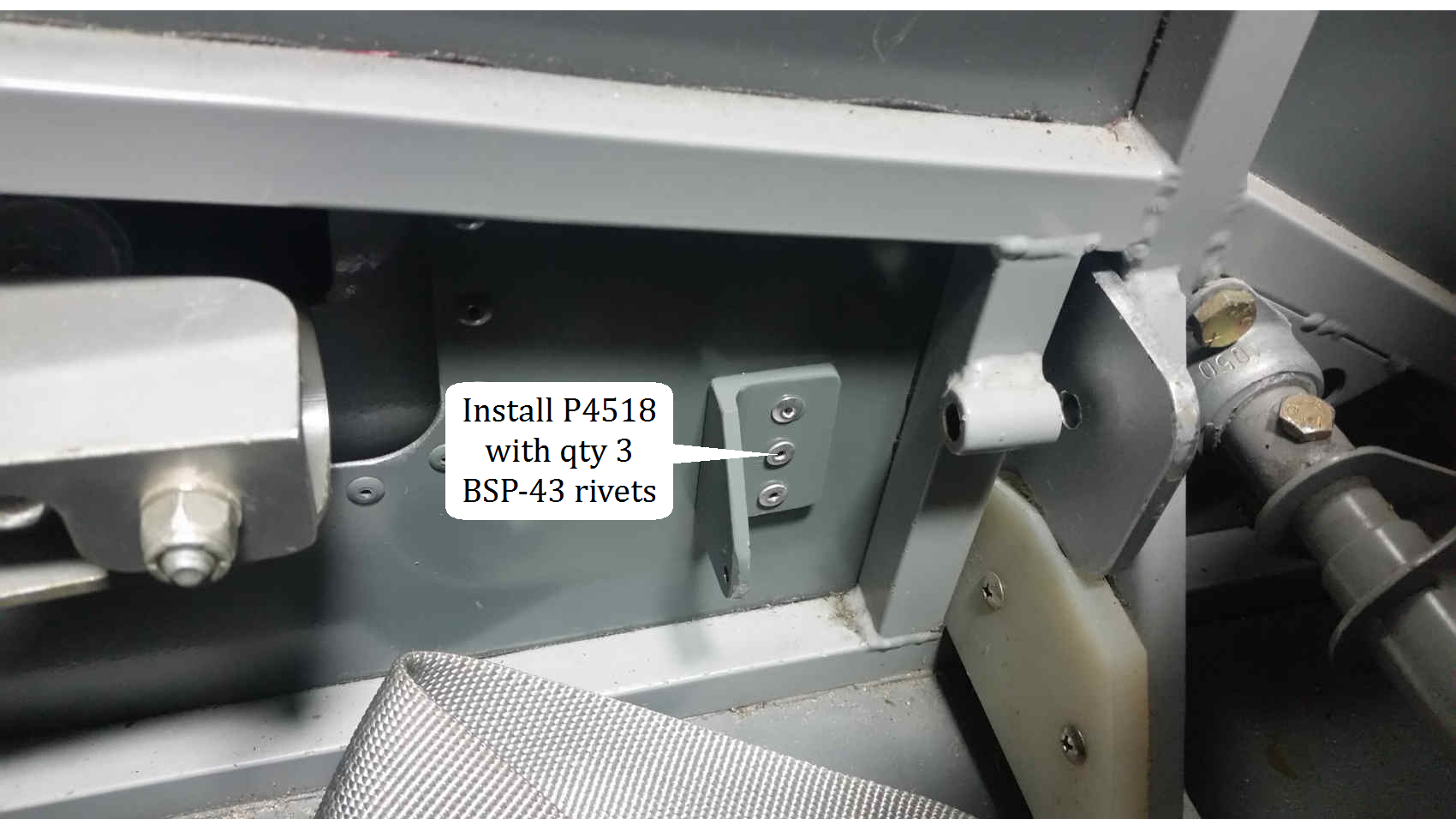 3. Remove the Safety Clip, and Rear Spar Pin. Cleco the P4518 in place with the lower two mount holes , then Drill upper hole trough the Fwd Fuselage Side Skin. Debur Skin and Bracket , paint if desired and Install with qty 3 BSP-43 rivets.
4. Repeat 1-3 on left side with P4519.